Welcome! Our youngest student athletes will thrive in our fun and challenging environment. We believe in the importance of not only providing a structured teaching environment but also allowing our players the freedom to express themselves and make their own decisions on their way to development.
This is the first port of call in the DBSS family. Our young ones will learn to understand that it is ok to fail and fall over at times. It is through this failure that they will learn and develop.
DBSS coaching staff will be on hand to pick players up and guide them on their way to the older academy, into the travel club and beyond.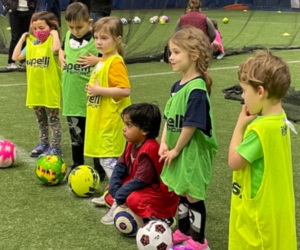 We are committed to early player development and are proud to offer our Academy Program at the U5 and U6 age groups at NO COST.  This group practices weekly during the Fall and Spring Seasons. (U5-U6 Free)
Our older U7-U8 Academy Group also practices weekly during the Fall and Spring Seasons. Additionally they play in multiple "Jamboree" style games each season against other area Academy teams.  (U7-U8 $149)